Storm Damage 2019, Glencarlyn Park
July 12, 2019




Neighborhood Center: Barcroft, Arlington Mill



On Monday July 8th a massive storm hit Arlington leaving millions of dollars of damage. The National Weather Service recorded 3.3 inches of rain in one hour.

A United States Geological Survey river gauge at Four Mile Run stream in Alexandria recorded a discharge of 8,750 cubic feet of water per second—that's almost four million gallons of water gushing through the stream's channel per minute. dcist
Here's the river gauge data for Four Mile Run at Alexandria, Virginia. A textbook flash flood event visualization w/ water levels rising more than 11 feet in an hour. Steve Bowen @SteveBowenWx

Below are images from Glencarlyn Park along Four Mile Run from Columbia Pike to the bridge that crosses W&OD Trail. We took Uli for a walk in the park right after the storm and at that time the water was much higher but unfortunately I did not have my camera.


Dog Park

Some of the worse damage was near to the dog park. The bridge from Four Mile Trail to the parking lot was completely distroyed. The bridge that goes directly into the dog park only had minor damages but a large tree had fallen into the dog park basically cutting it in half. Much of the asphalt was torn from the parking lot.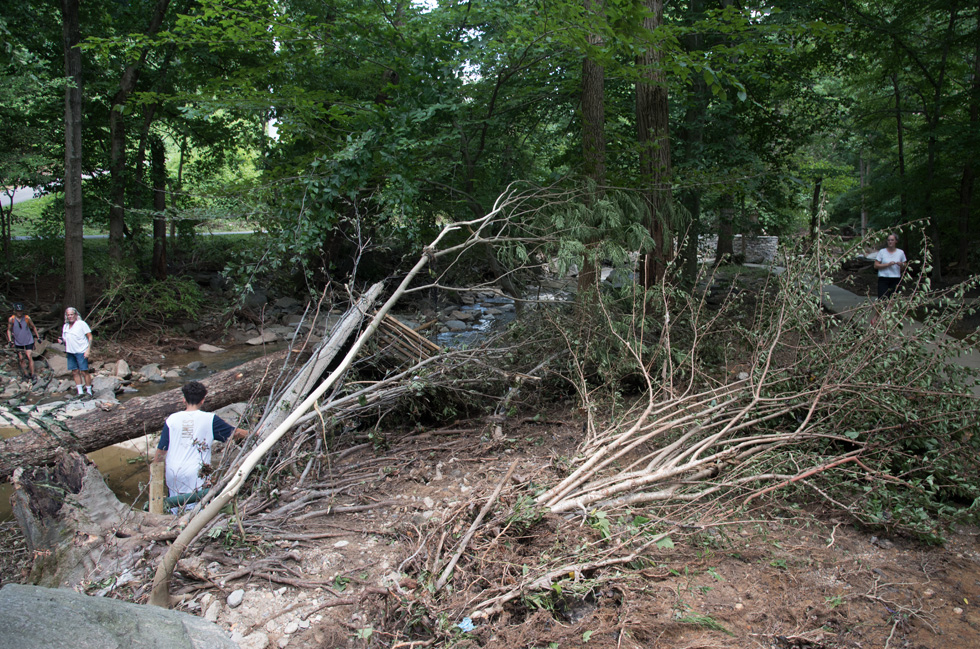 Playground and Bridge

The bridge to the playground was also distroyed. There is quite a bit of damage to the playground which has been fenced off.

Picnic Area near restrooms

There were quite a few trees down in the picnic area. The water had gauged large holes and created gullies. Luckily the new picnic shelter did not appear to be damaged. After the clean-up there were still holes and gullies.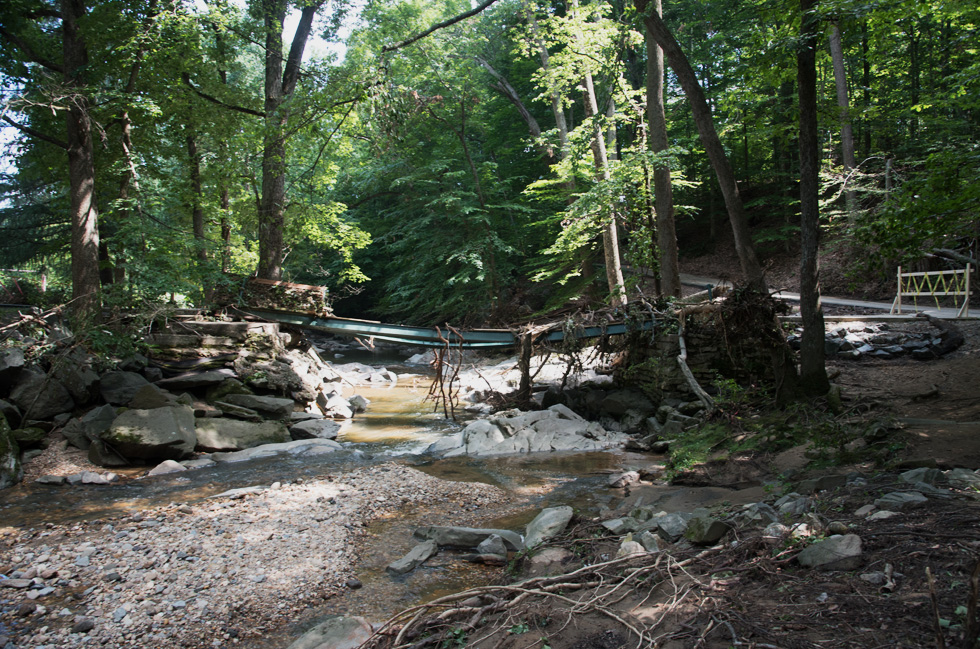 Fords

As far as I can tell there was no real damage to any of the Fords in this area. In some cases they were blocked by sand, rocks and fallen trees which were all moved by Tuesday. Most were still overflowing for a few days because rocks and debris were stuck under them, these were removed on Friday. There was damage to the asphalt . Many trees came down and most of the vegetation was swept away.


Ford closest to stairs behind Arlington Mill garages and apartment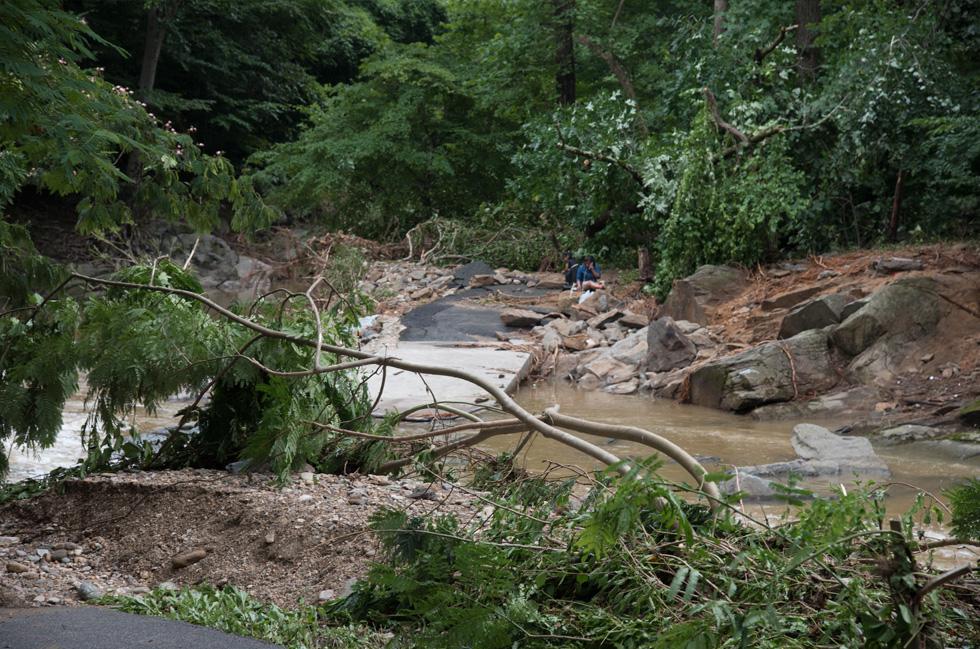 By Friday evening both of the above areas had patches of new asphalt but it was still wet and people were biking and walking over it. I am not sure it this was just a tempory fix because it does not look like it will last very long.


Ford on path that continues down from 9th Street
Ford near path leading from the end of Arlington Mill Road
There does not appear to be any damage to this Ford only the debris stuck under it and rocks, pebbles and sand moved around. But on the shore the water moved a lot of the the earth creating large holes.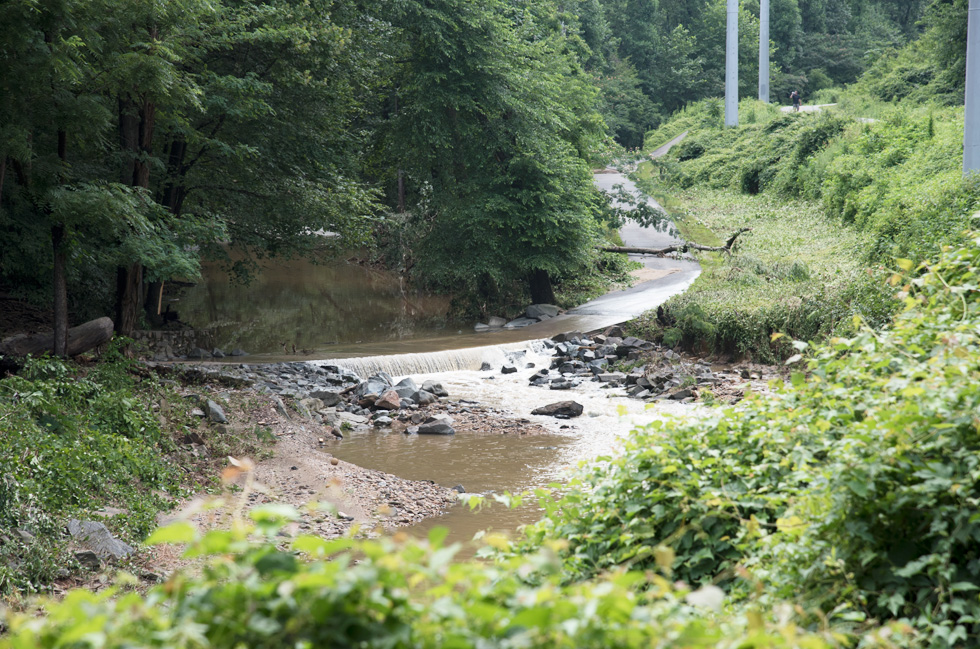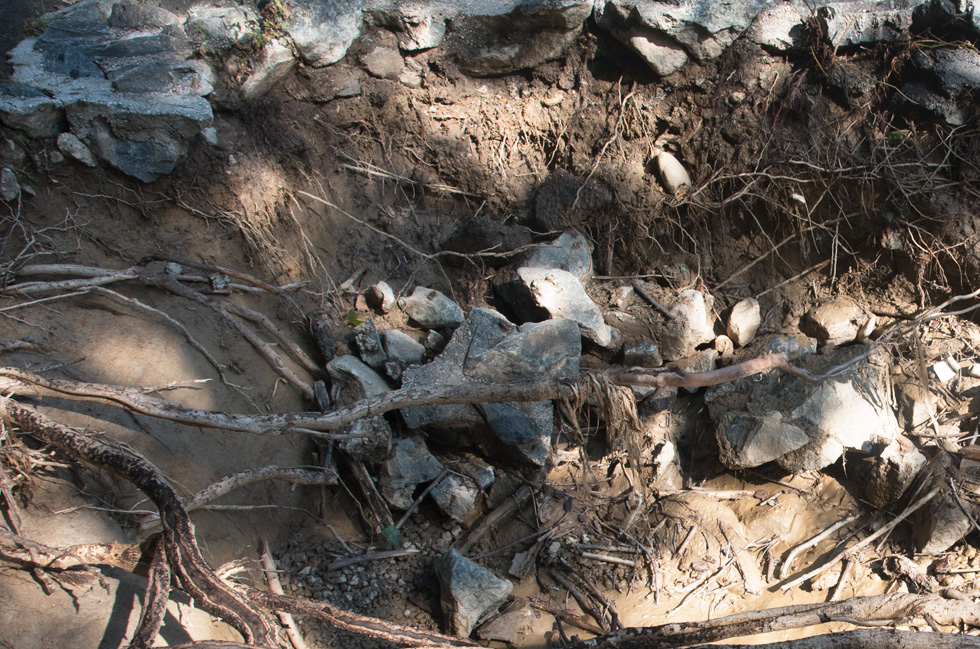 Underneath the Columbia Pike bridge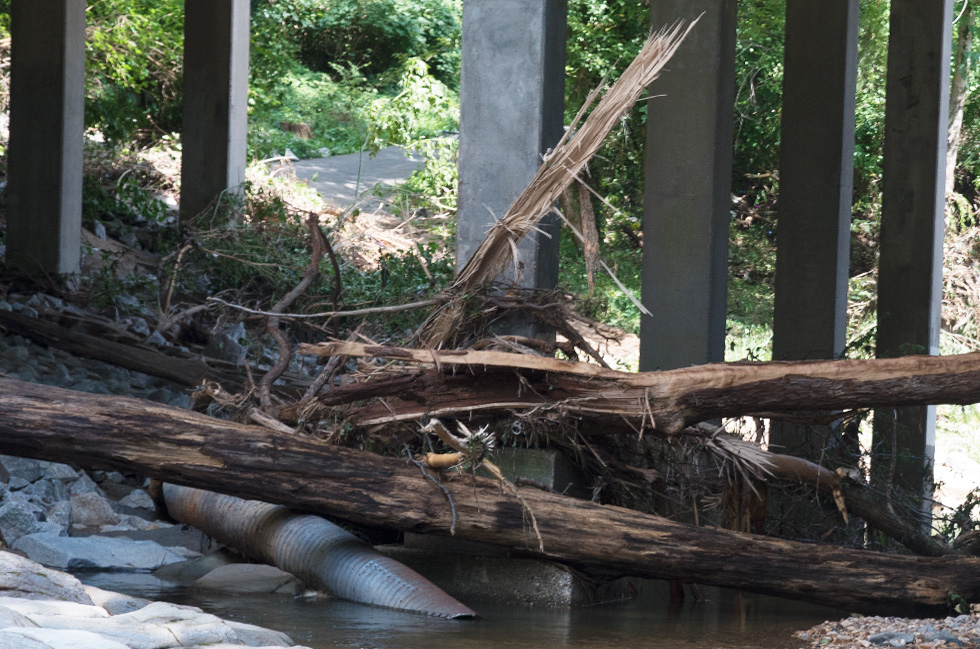 Bridge over W&OD Trail

This bridge did not have any damage. The rails leading to the bridge on the south side were damage, a tree had fallen across them. It had already been moved by Tuesday.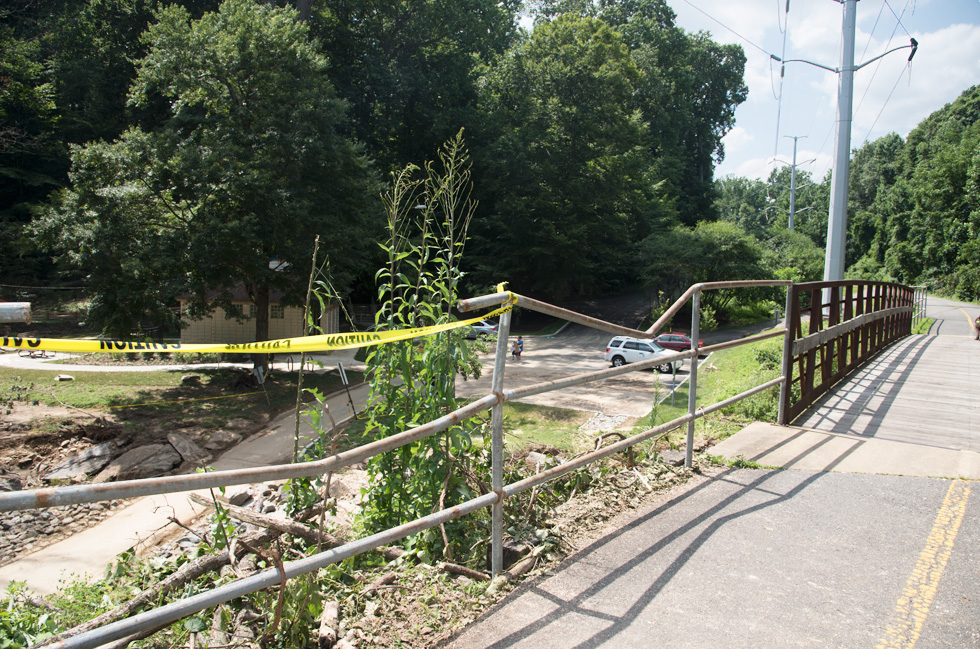 Picnic Shelter on Four Mile Run Shelter

The table and trash can were missing when I was there on Monday. But the table was back by Thurday not the trash can.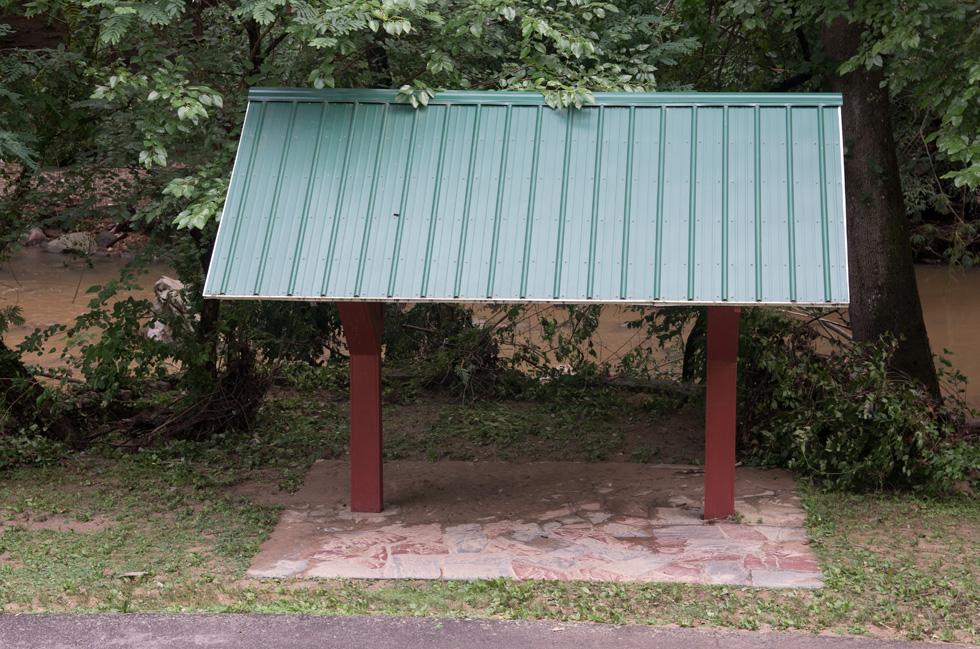 There was more damage than I have shown, which was mostly trees down, vegetation uprooted and benches and tables sweeped away.