Penrose Square
May 20, 2014 - Updated June 20, 2019
Town Center, Neighborhood: Penrose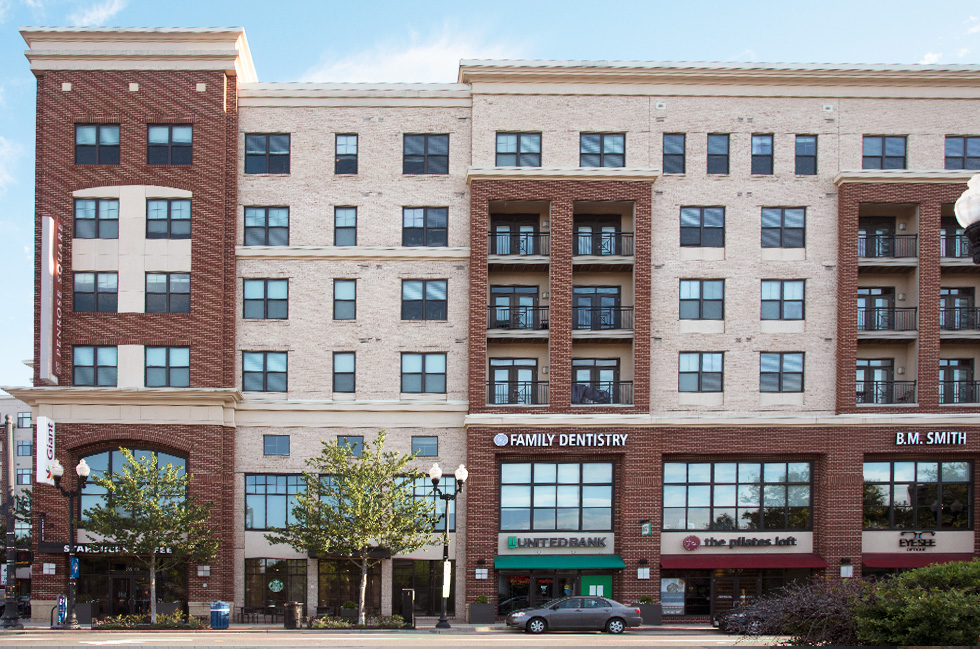 ---
Art & Water Feature

The center piece of the Plaza is the sculpture Echo by Richard Deutsch .

Richard Deutsch created the interactive sculpture inspired by the Three Sisters Radio Towers, formerly located near Columbia Pike and Courthouse Road. Built in 1913 by the Navy as cutting-edge technology, the towers broadcasted the first trans-Atlantic radio signal in 1915, connecting Arlington with the Eiffel Tower. Arlington Newsroom.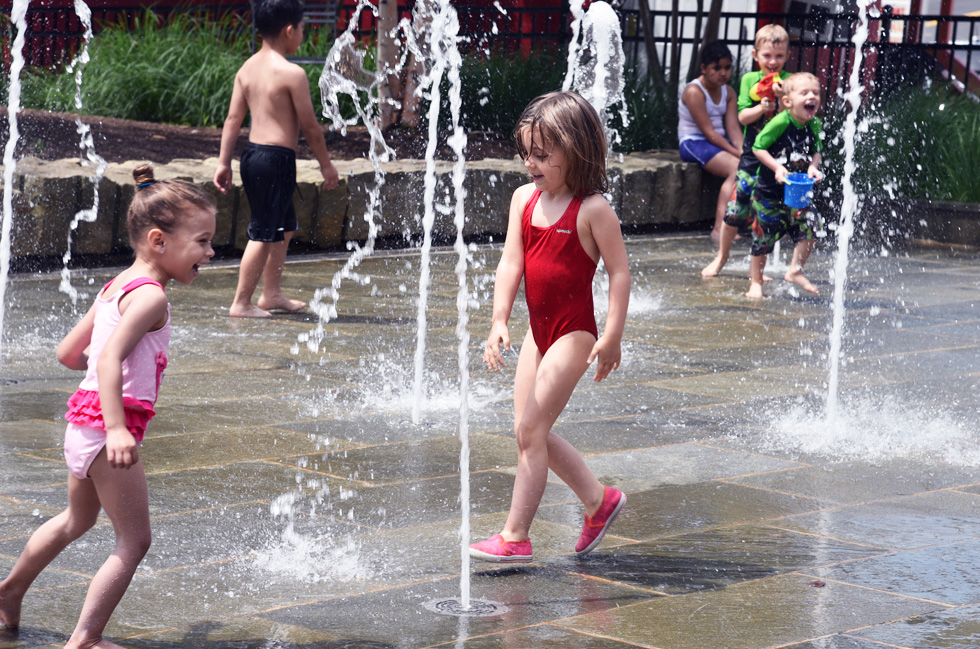 The Water Feature is a fun play splash area for kids.
The water used for this feature and the surrounding small garden is recycled via an underground filtration system.


---
Entertainment
Movies and Picnics
In addition to outdoor cafes around the square there are open spaces with benches, tables and chairs for picnics and other fun activities. Movies are screened in the square on Saturdays during the warmer months.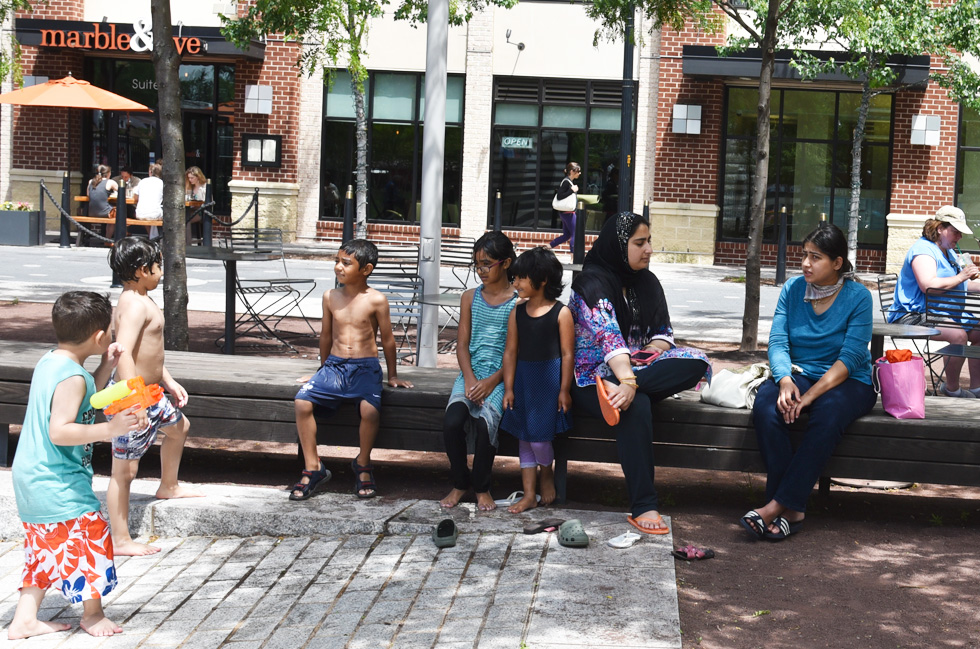 Fall Festival
On the east side of the main building on S. Adams there is a Fall Festival every year, with entertainment food, craft beer and a variety of venders.


---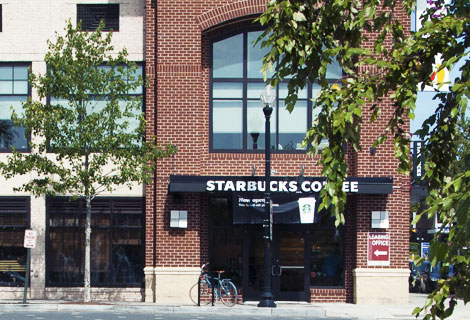 Updates
Suite 85 (8)
Facing Penrose Square Plaza on S. 9th Street
Redrocks was the first restaurant in this space, from February 2013 - November 2015
Marble Rye was there from December 2017 to Dececember 2019
Josephine's Italian Kitchen (the owner, Tony Wagner had also owned Twisted Vines and Brickhause on Columbia Pike) October 2018 - June 2019
At the moment this space is vacant.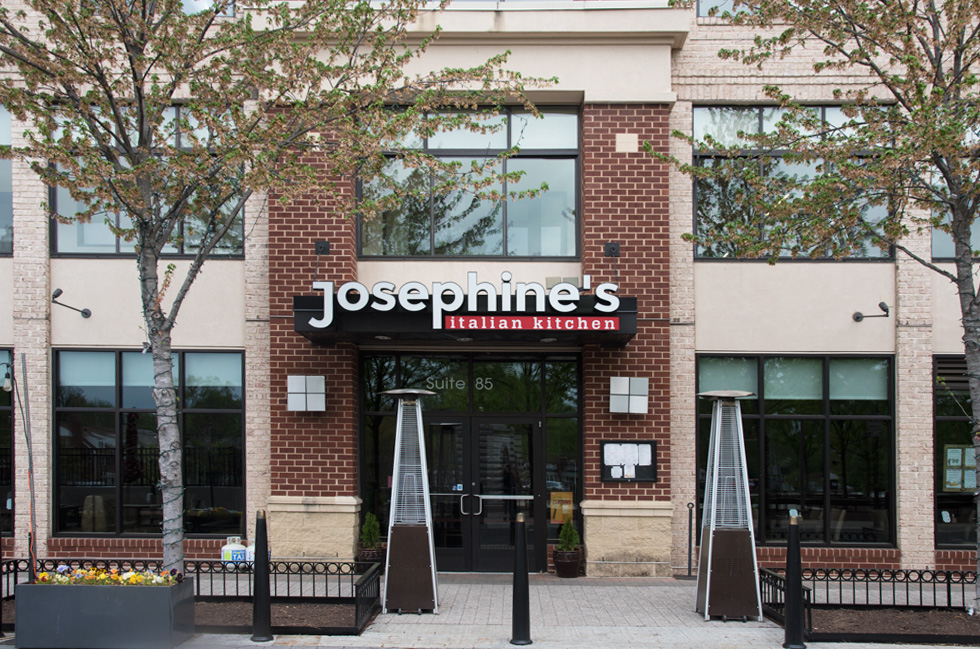 Taqueria el Poblan
Taqueria el Poblano a Mexican Grill Is at the corner of Columbia Pike and South Adams. The main entrance faces Columbia Pike. It was one of the first restaurants to open at Penrose.


---
Fitness, Body, Etc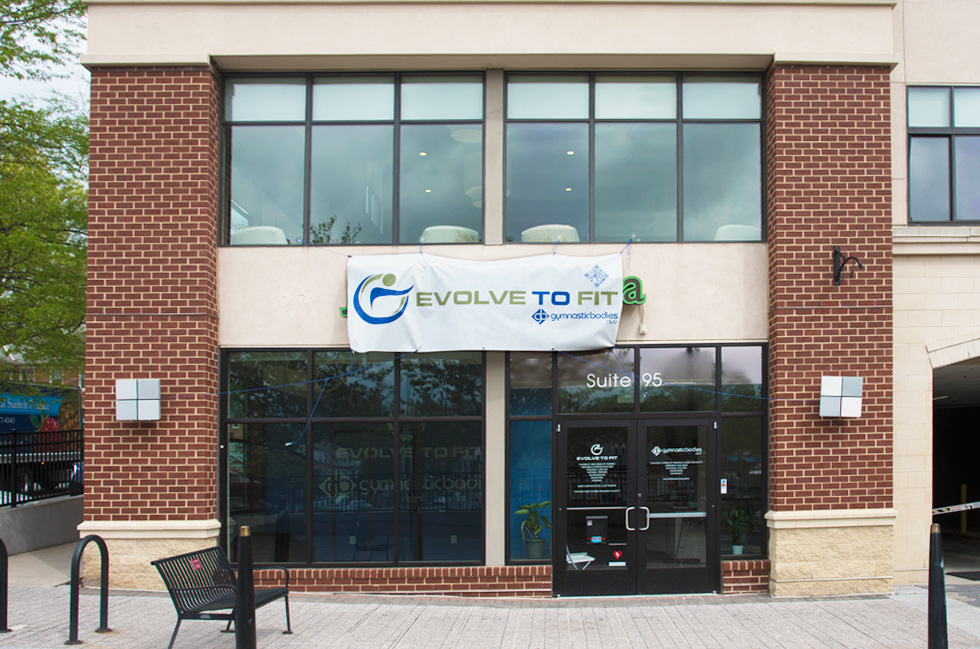 The three businesses above face the Plaza. Evolve to Fit and Hair Cuttery are on S. 9th Street and Aveda is on S. Barton Street.
Evolve to Fit moved into this space in 2019. Journey Yoga had been in this space for quite a long time and left at the end of 2018. Hair Cuttery and Aveda have been in the space the opening of the square.
---
New Businesses Facing the Pike

2409 A branch of United Bank recently moved to this location. Previously it had been at 2300 South 9th in the next block.
2405: EYESEE Optique moved into 2405 and also occupies 2403 which was where Menchies (which had served frozen yogut ) used to be.
2407: Pilates Loft moved sometime between January - June 2019. This address is also the lobby for the building.
These three businesses are between Starbucks and Taqueria el Poblano facing the Pike


---
Legend Penrose Square
(not to scale)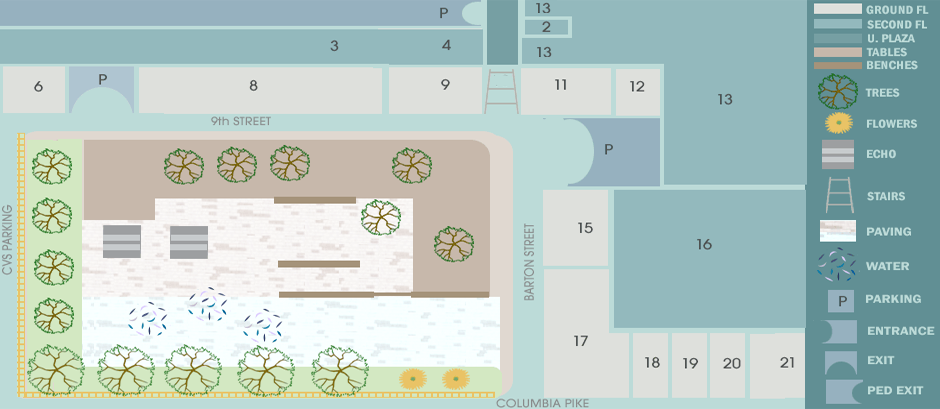 ---
Ground Floor
---
---
Upper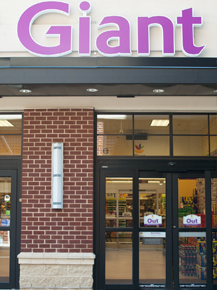 ---
History

If anyone has photos or information from before this area was redeveloped that you would like to share please let me know (contact ).
Penrose Square replaced Adams Square which was basically a large parking lot with stores across the back which included a Giant. There was a smaller two story building in the front with a varity of small shops. Royal Two Jewerly was on the ground floor along with Lady Hamilton, a dress shop and I remember tthere was a really good stationary store on the second floor . They are the only stores I remember.

Penrose Square was developed by B.M. Smith & Associates
2011 Penrose Square residential apartment and commercial center opens. This multi-million dollar redevelopment project of an older shopping area was undertaken by B.M. Smith & Associates to bring restaurants, shops, services, and upscale apartments to Columbia Pike's Penrose neighborhood. History B. M. Smith
The 2006 Penrose Square site plan included a 17,760 square foot parcel that was dedicated by Penrose Square Associates, LLC to the County to create the first half of the public square. Following approval of the site plan, the County Board appointed a 12-member citizen Working Group in 2007 and charged it with developing a master plan for the public square.
The $2.2 million project was funded by PAY-AS-YOU-GO Capital Funds and General Obligation Bond Funds. It was designed by Oculus and constructed by Meridian Construction. A Phase II expansion of the square is planned that will include a TRANSIT Super Stop in front of the square along Columbia Pike TO support the current Pike Ride BUSES as well as future generations of transit. Arlington County