Fall Festival
October 11th, 2017
Town Center: South Adams/Columbia Pike

The Columbia Pike Fall Craft Beer and Wine Festival was last Saturday, Oct 7th on South Adams Street at Columbia Pike from 2pm to 7pm. It was organized by CPRO, Columbia Pike Revitalization Organization. The food, beer and wine was provided by local restaurants.

- Wine: Twisted Vines
- Beer: William Jeffrey's Tavern
- Food: The Celtic House, Marble & Rye, William Jeffrey's Tavern

There was a good turnout . Throughout the afternoon and evening there was entertainment which included the Patty Reese Trio, Brad Doggett, Michael Huntley and Shane Hines (sorry no photo of Hines). There were stalls with clothes and candles, along with other businesses, which included Cyclebar. For kids there were activities and a Fun Playhouse.

The dog and animal community was well represented by Arlington Animal Hospital, Operation Paws for Homes and Old Town Pet Resort. There were number of dogs with their families and also ones hoping to be adopted.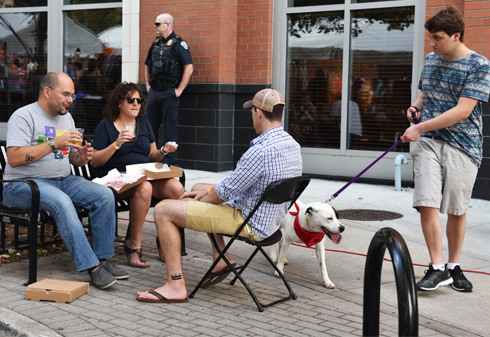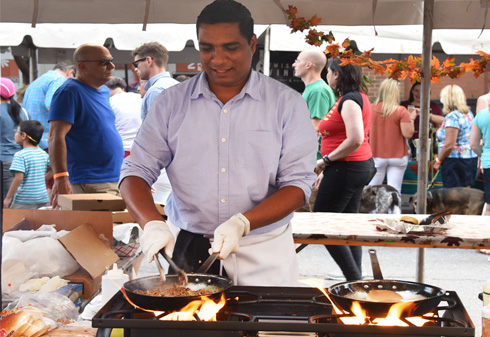 The Festival was sponsored by: BM Smith, Penrose Square, Arlington Animal Hospital, Sysco and CPRO.