Douglas Park
January 2022

Douglas Park: covers parts of Neighborhood Center, Village Center, and Town Center
Boundries Northern: Columbia Pike, Southern S. Walter Reed, Western: 4 Mile Drive /4 Mile Run, Eastern:George Mason Drive
The Douglas Park community is the compilation of two separate housing developments: New Arlington and Douglas Park. The neighborhood development of Douglas Park, first began to appear on historic maps of Arlington County in 1927. About half of the original Douglas Park subdivision is now contained within the area of Green Valley. Douglas Park Civic Association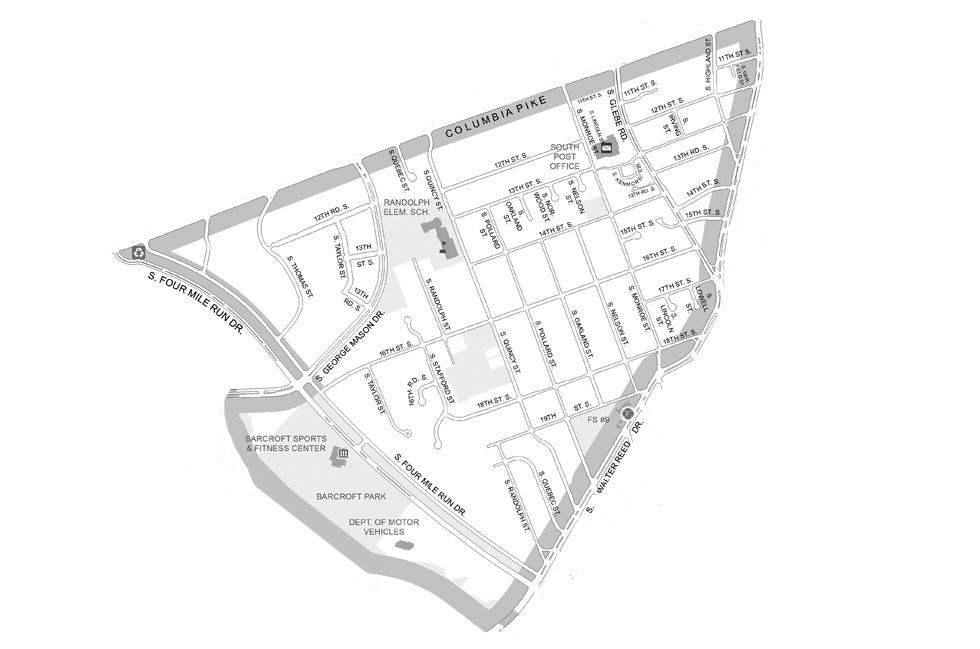 The area between 4 Mile Drive and George Mason still contains the orginial buildings of Barcroft Apartments, which were built in 1939. Many other orginial buildings are also in the area between George Mason Blvd and Glebe Road.
12-14-2021: Arlington County and Amazon are making significant investments to help preserve more than 1,300 affordable apartment homes at the 60-acre Barcroft Apartments. Arlington County
01-04-2022: Sale of Barcroft Apartments completed details Cison PR Newswire.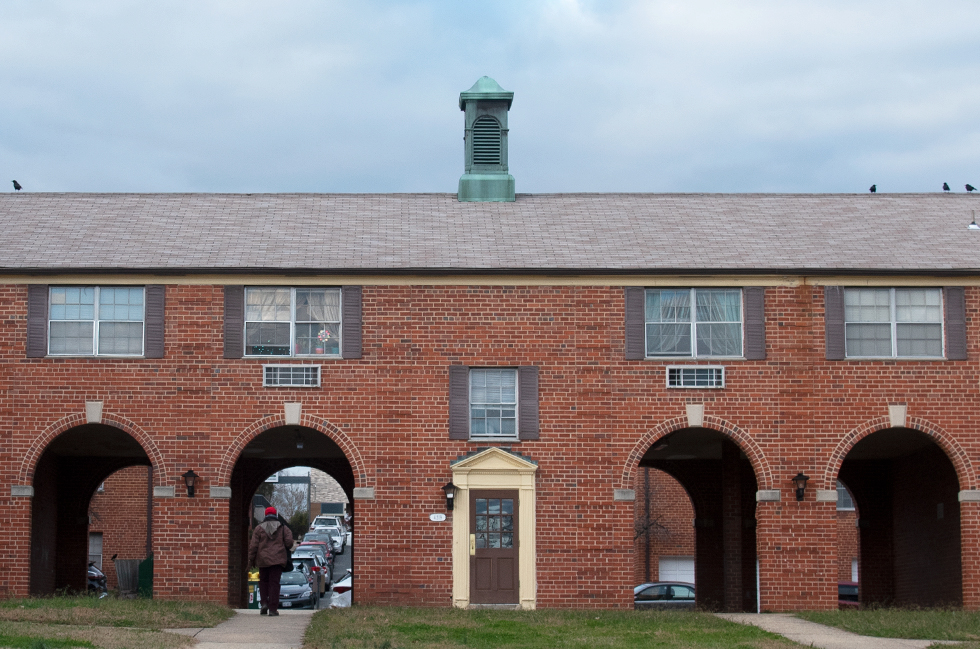 Most of the neighborhood to the west is bordered by 4 Mile Drive but a short section crosses over the Drive and ends at Four Mile Run. It contains Barcroft Park, Barcroft Sports and Fitness, and the Department of Motor Vehicles.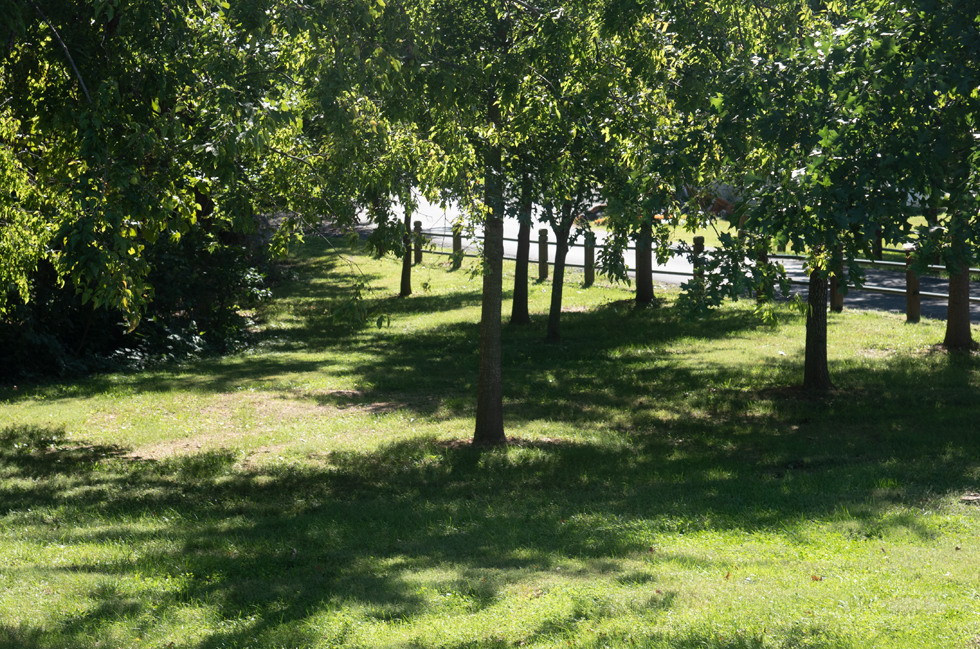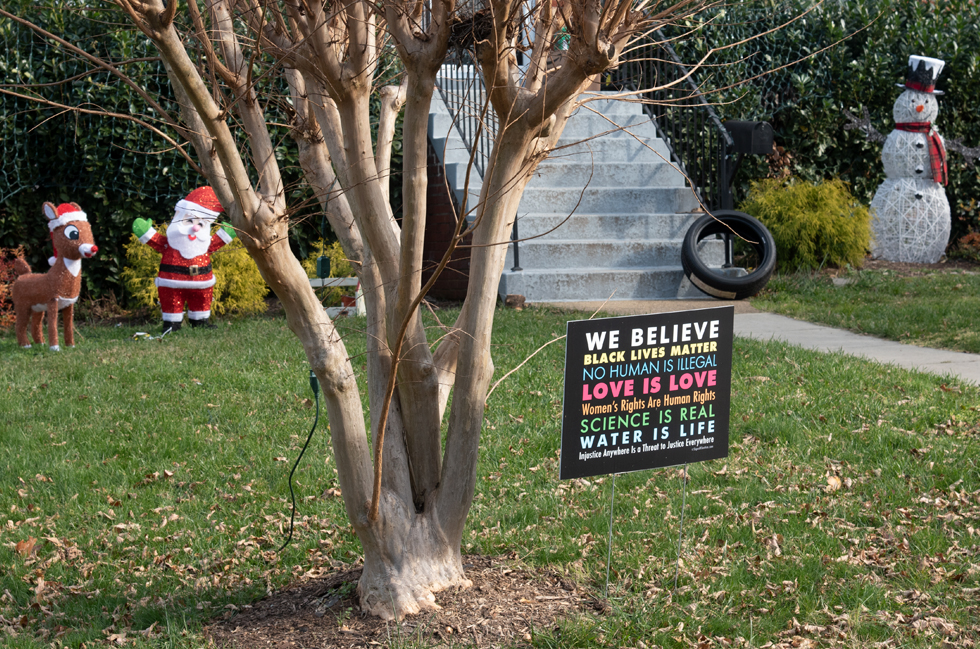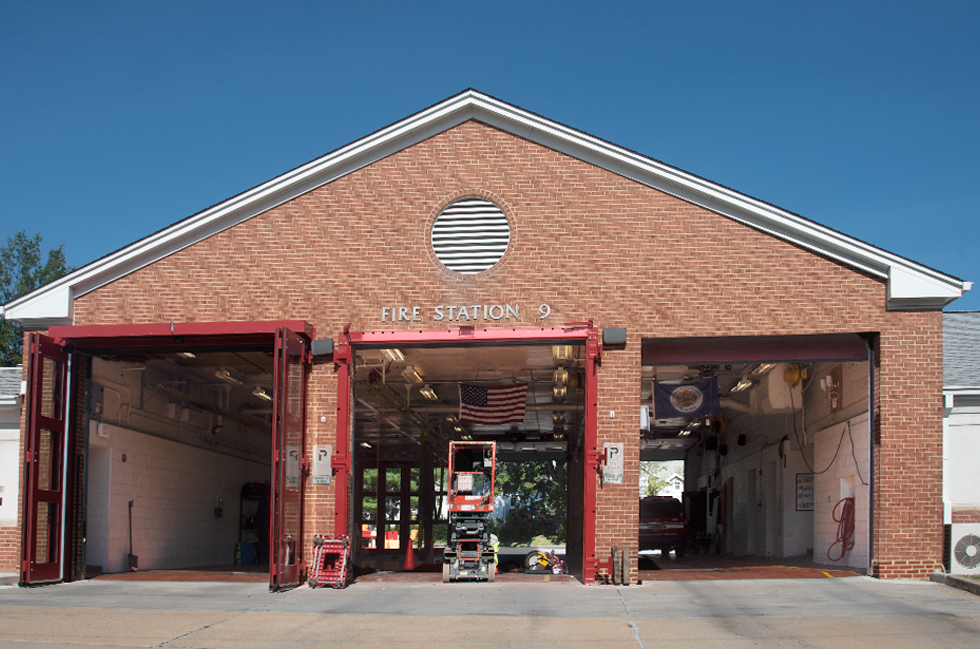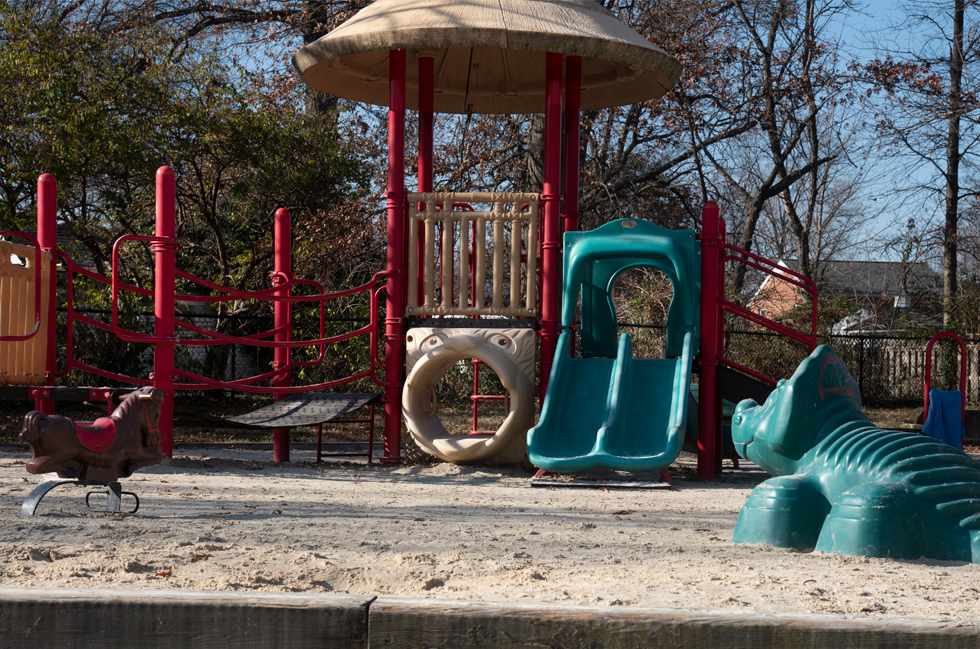 ---
---
History
4238 Columbia Pike
4238 is on the south side of the Pike at South Taylor Street. The town houses above replaced the house below which was build in 1925. The house and property were sold in 2019. The house was demolished and the trees destroyed. The town houses were completed in 2021.