Centro
Dec 2019, Updated July 2020
Town Center: Columbia Heights
Columbia Pike / 950 George Mason Drive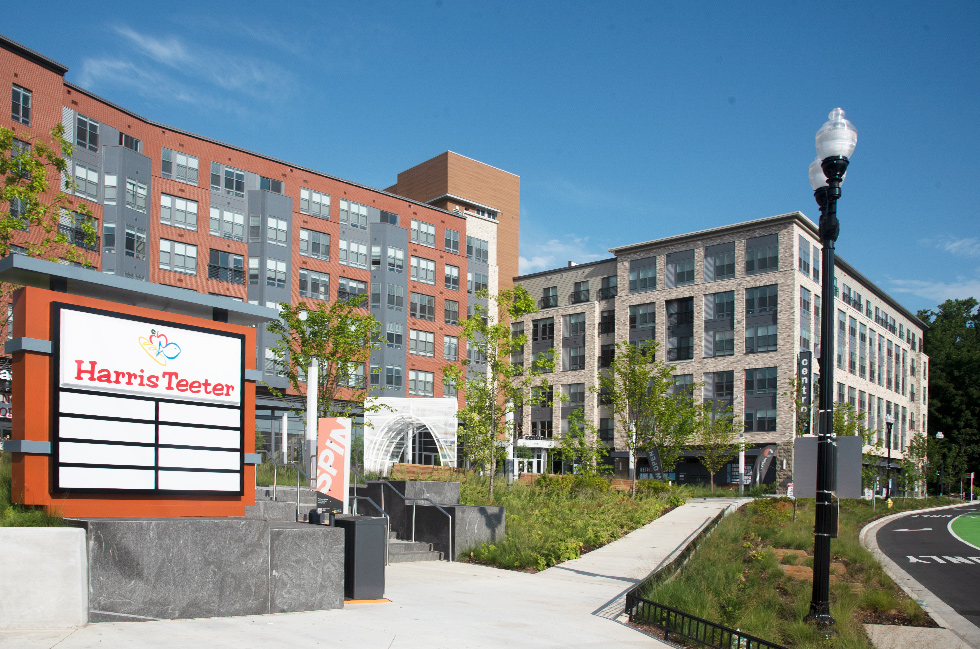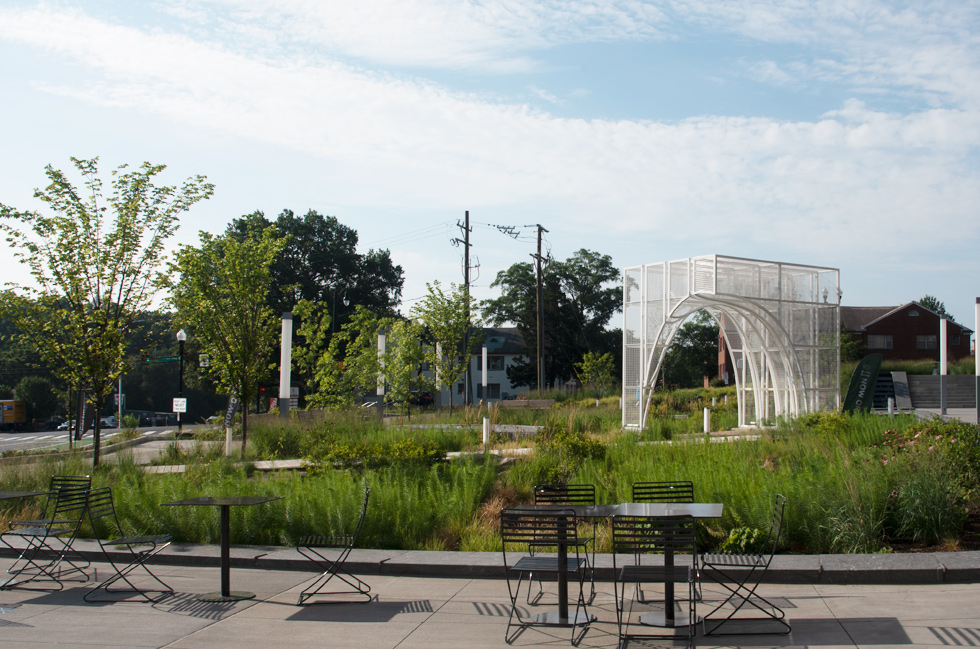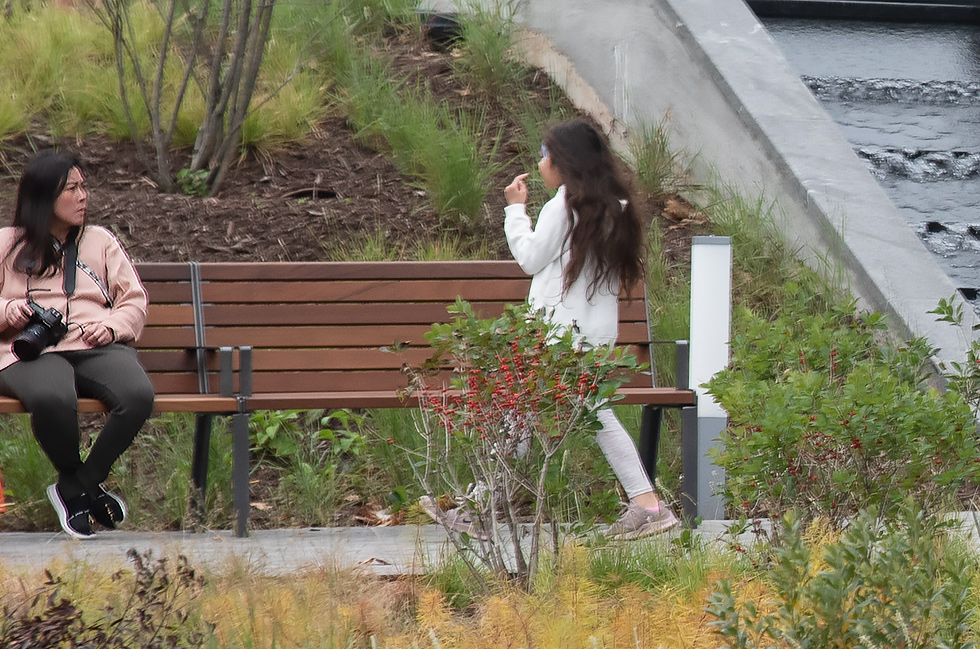 Centro

Centro is a 80,000 sq ft 5 story building. The plaza in front of the building has public access and will contain an abstract sculpture which should be installed shortly (updated information about the sculpture). The ground floor is for retail and the lobby, the remaining floors have 366 apartment units.The developers of the building were Orr Partners and the design was by KGD Architecture. The building is managed by Van Metre The Why Hotel will operate a temporary hotel in a portion of the building consisting of 155 units on the 1st and 5th floor until all apartments are rented. The main store on this site before Centro was Foodstar and before that Grand Union and Drug Fair.
366 reserved (tenant) parking spaces
245 shared (visitor/customer) spaces
126 reserved bicycle spaces
28 public spaces located on-street
There have been a number of changes to the type of sculpture to be installed.


Grand Opening
Grand Opening with David Orr, Chairman of Orr Partners along with Christian Dorsey, Chairman of the Arlington Board and Matt de Ferranti, Board Member. Also the staff and current director along with the past director of CPRO and others from the building and general public. Drinks were served. A Guided tour of the apartments and community amenities was included.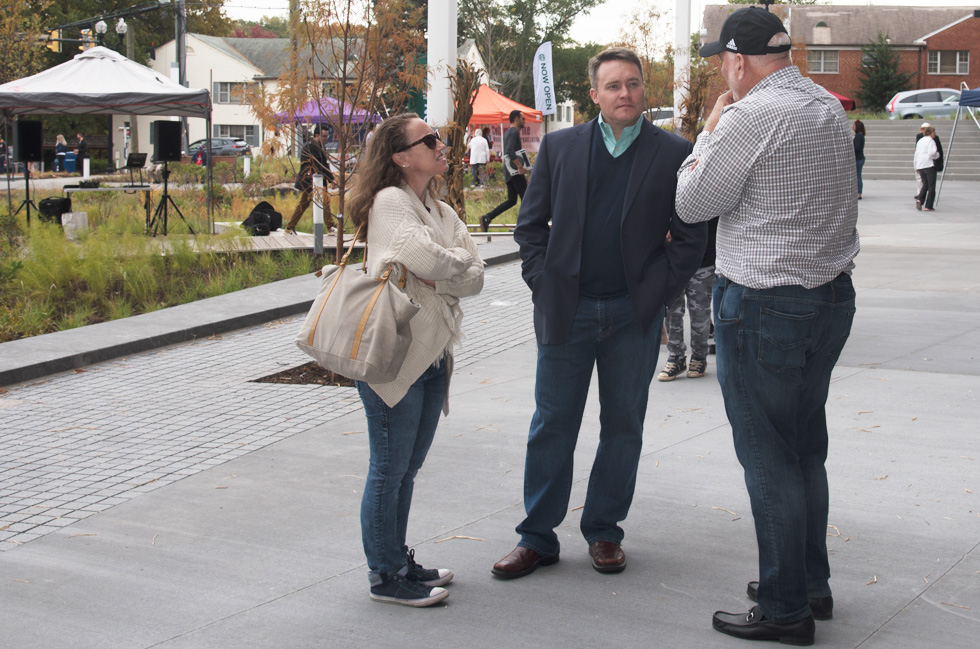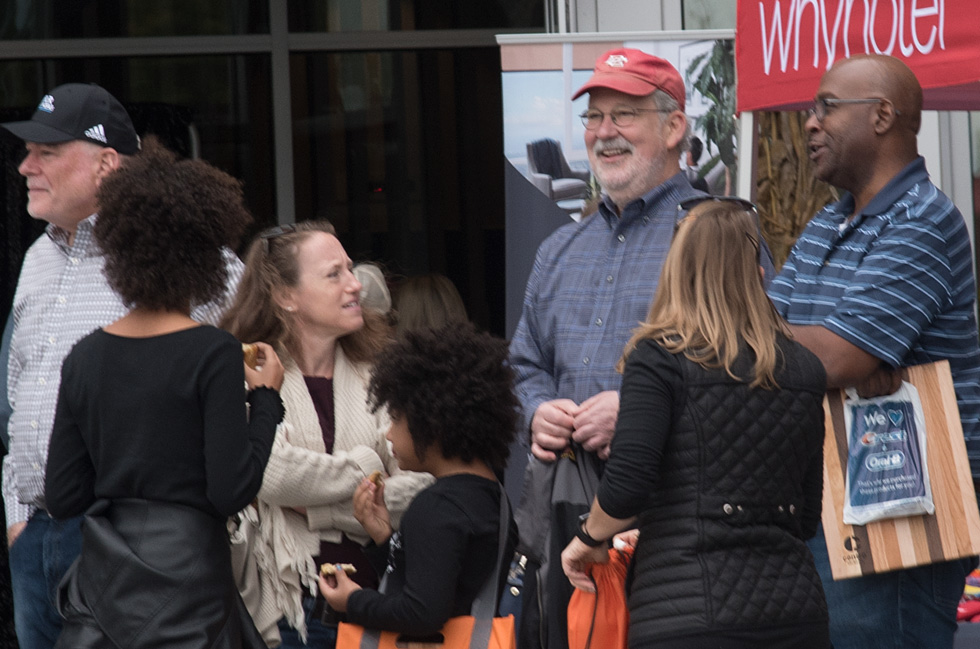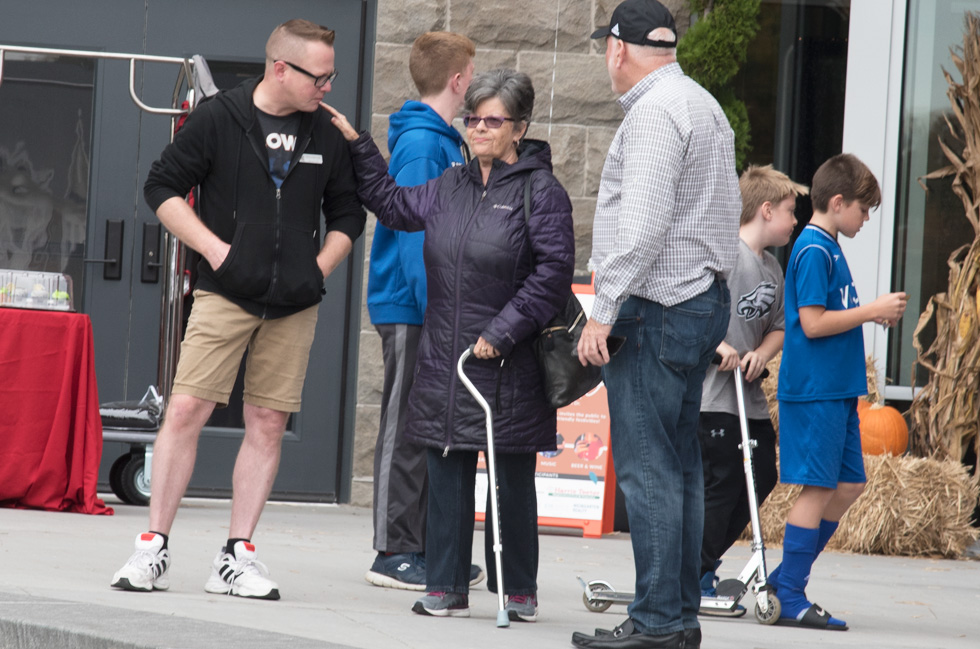 Lobby & Leasing Office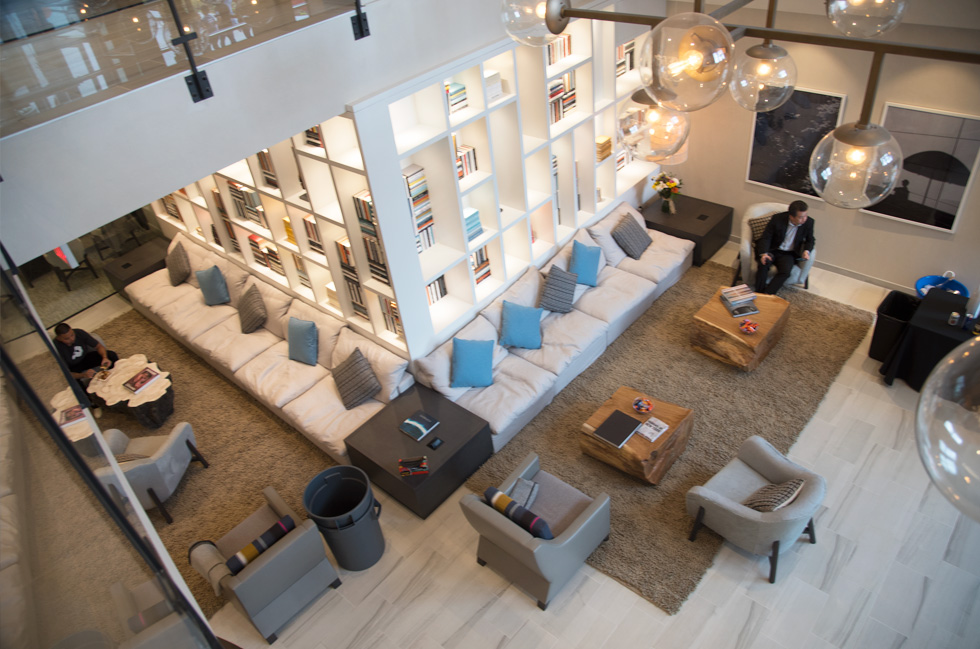 Community Amenities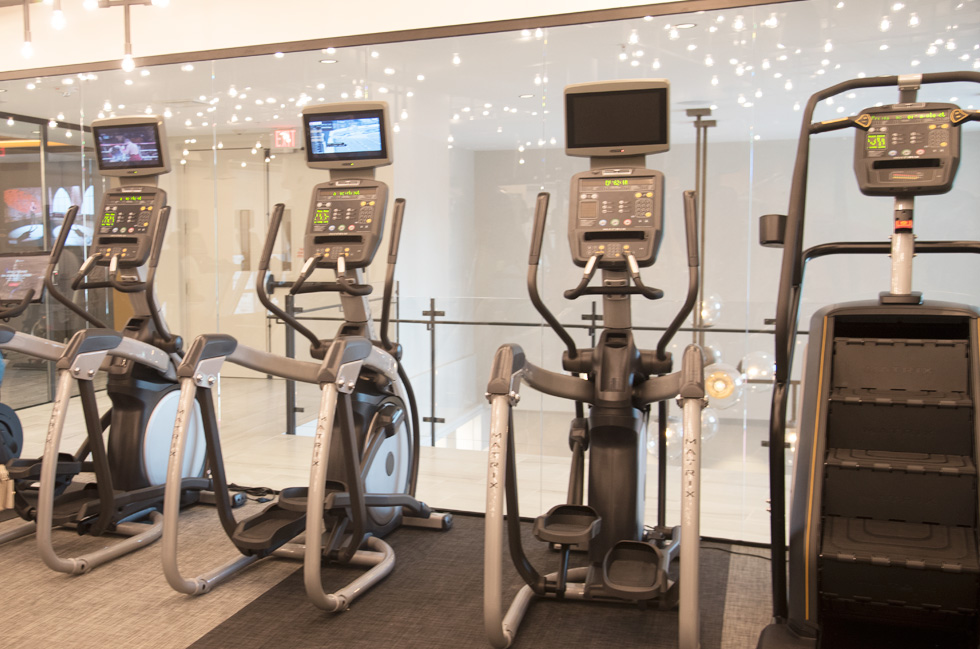 Apartments
One and two bedroom apartments
216 Residential Units
150 Why Hotel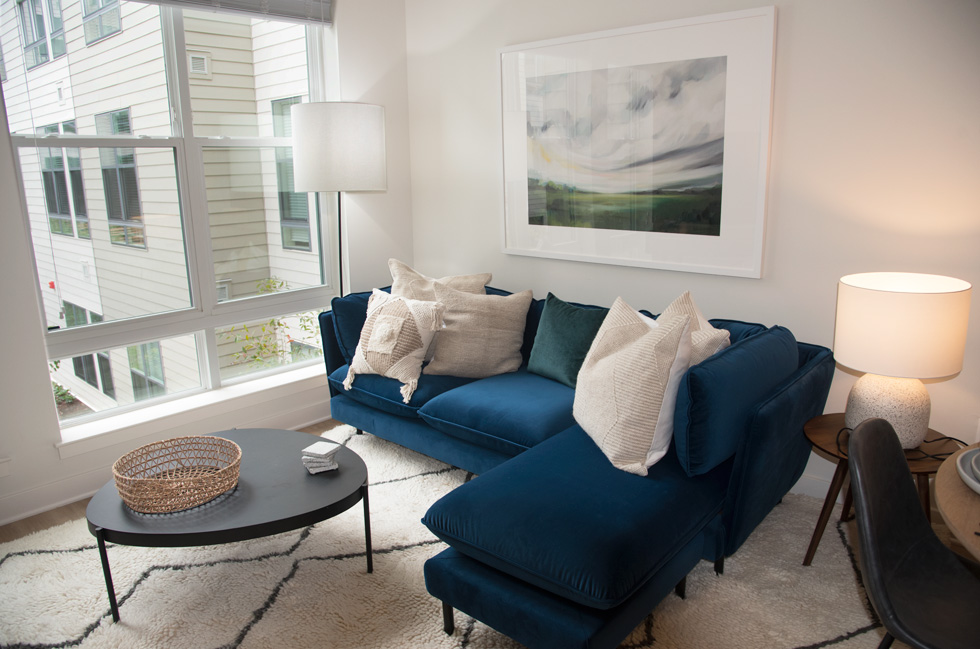 Businesses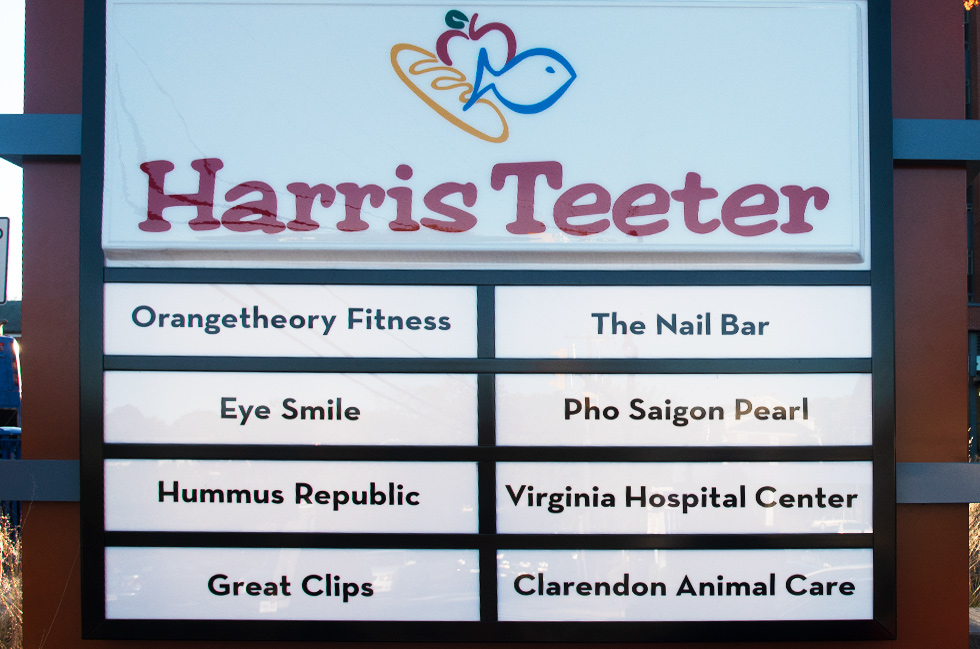 Harris Teeter

954 South George Mason
Facing Main Square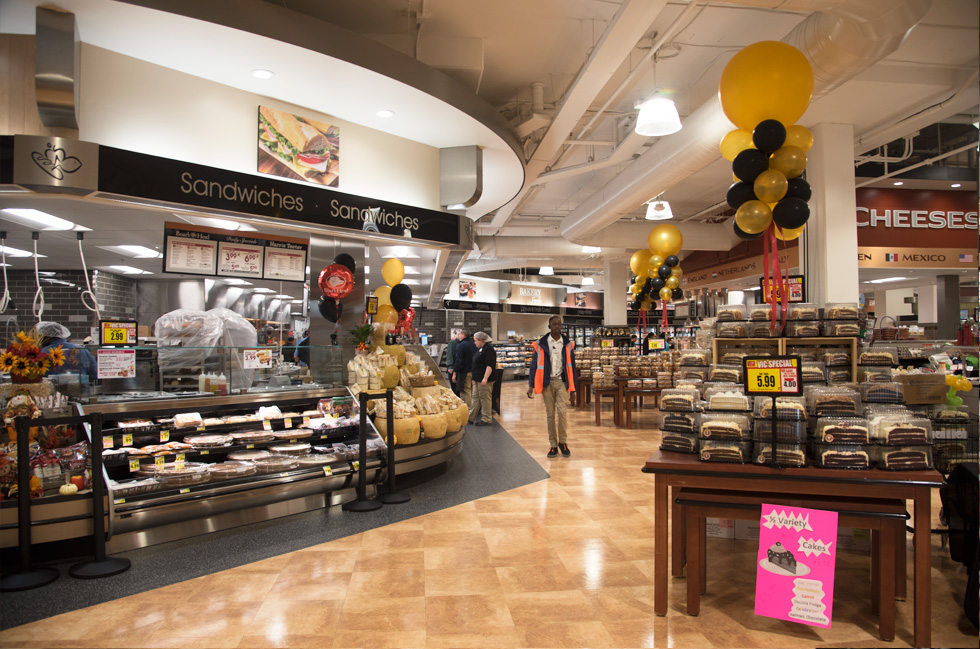 Pho Saigon Pearl Restaurant
950 George Mason Drive Unit 116
Facing Main Square

Orangetheory Fitness

4231 Columbia Pike
First floor facing the Pike


Eye Smile Optometry and Dental Care
4231 Columbia Pike
SUITES 100/102
Owned by Keith James, optometrist,
and
Yvonelle Moreau James, general dentist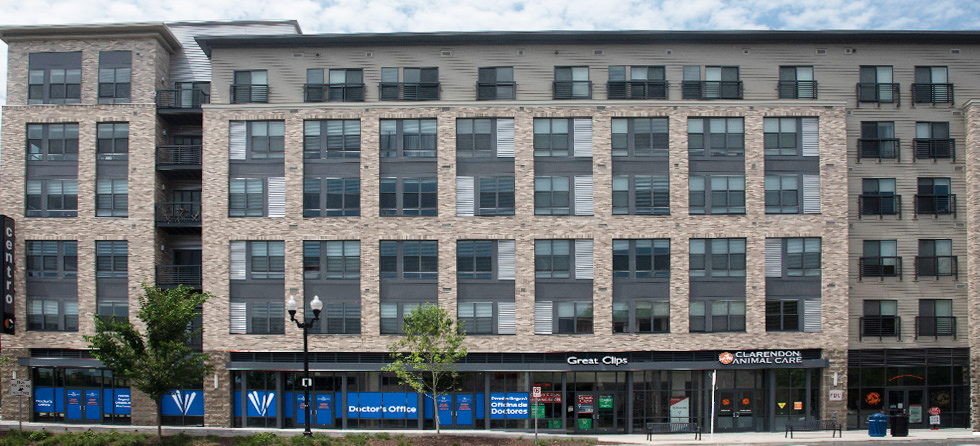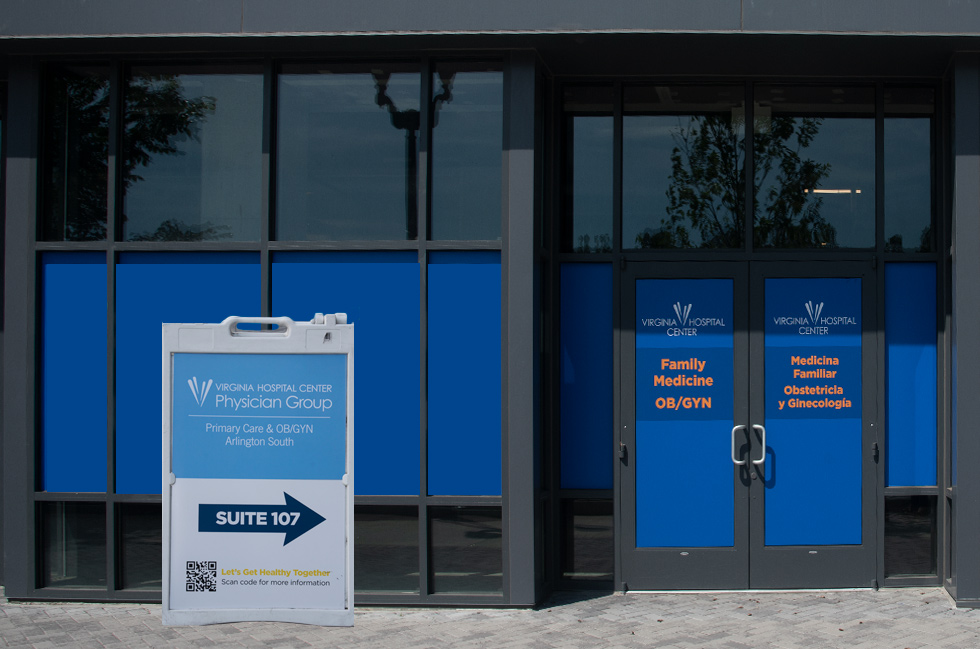 Clarendon Animal Care

948 S. George Mason Drive
Clarendon Animal Care have expanded their practise, they are already located at N. 10th Street in Clarendon.


---
History
Documentation
May 2015 Site Analysis
July 2015 Open House Boards for Public Square
August 2015 Second Preliminary Submission Drawings: Civic
October 2015 Existing Context/Conditions
December 2015 Village Center
December 2015 Landscape


Food Star
Food Star which opened in 1984 closed in May 2017 they left the following notice it was in english and spanish:
Dear Food Star customers: After 32 years of business it is with sincere regret that we inform you that Food Star supermarket will be closing permanently at this location between April 30 and May 15, 2017. It is our utmost priority to inform you of this decision as you are a very important part of the Food Star family. We appreciate your business and are thankful for your loyalty. We hope to have the opportunity to continue serving you at our new location at: 206 W. Glebe Road (formally Foodway), Alexandria, VA 22305. We will notify you which day we will open. Thank you for your business and continued support.
There had previously been a Grand Union and Drug Fair at this location.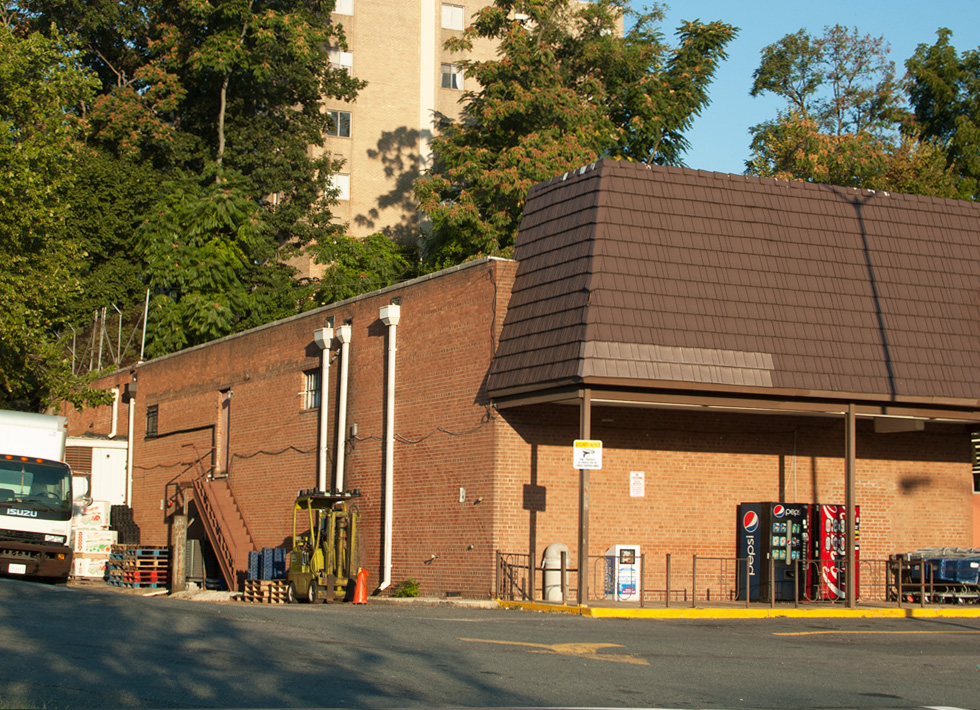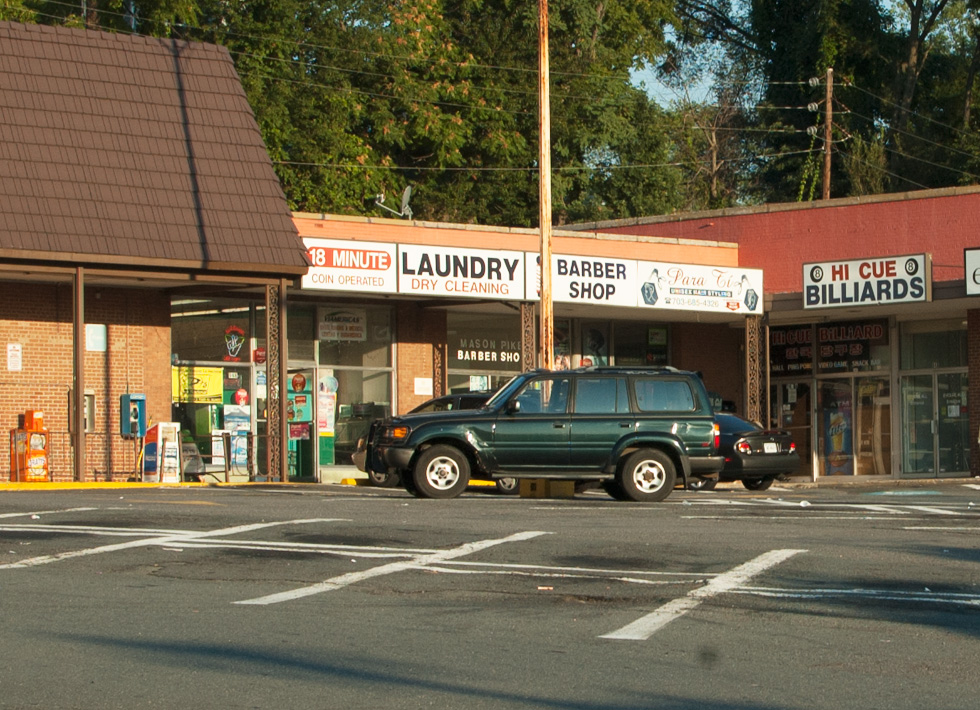 Walter Reed & Columbia Pike 1963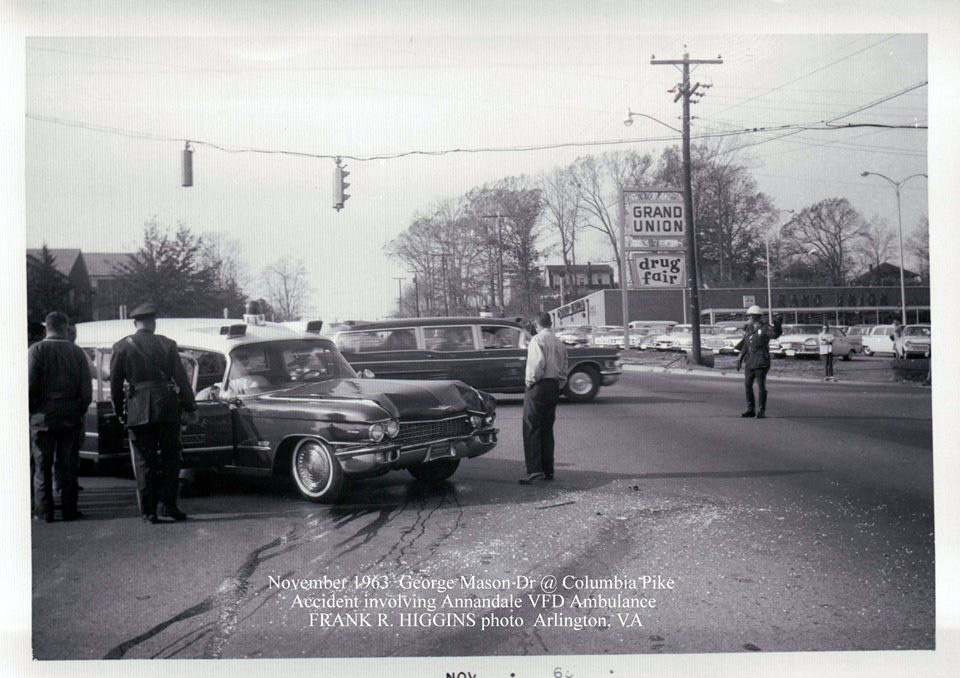 Sculpture
July 20 2020

Phantom Formwork' pavilion piece which was created by Thought Barn Team has been installed and I am assuming that it is in place of the sculpture by Danni Dawson. I have ask employees in the building if there will still be a sculpture but none of them had any information.

December 2, 2019
From what I gather an abstract sculpture will be install before for the end of 2019.


Update 04/04/2018
Jason Bell, Senior Project Manager gave an update in which he said that there will not be any bear statues. Danni Dawson is creating an abstract sculpture for the square. One in which the public can walk through. Mr. Bell was not sure whether they were using any sculptures by Kendra Haste. Later he said that they would not be using any bear statues either inside or outside.


Update 03/22/2017
David Orr at the Arlington Mill Meeting announced thats Kendra Haste's sculptures will now be installed inside the complex, instead of in the square. He explained that artists Mary Orr and Danni Dawson would collaborate to create an abstract sculpture that will be cast in Baltimore and then installed in the square.
December 15, 2015
Kendra Haste a British animal sculptor working in the medium of galvanized steel wire will create sculptures for the new Village Square. These sculptures are expected to be completed in 2017.





Photo shows Haste working on sculptures which are now part of the Wild Beasts exhibition in the Tower of London . The photograph is from Kendra Haste's site.



Images below taken when Centro first opened.